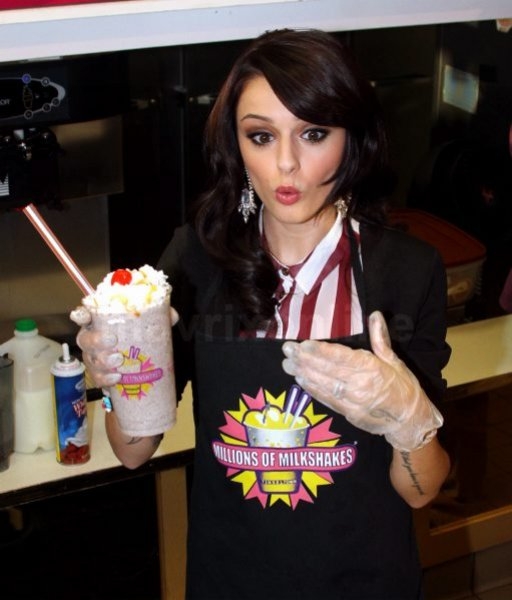 Cher Lloyd Shows Her Sweet Side At Millions Of Milkshakes
British singer Cher Lloyd shows off her sweet side with a trip to Millions of Milkshakes in LA where she mixed up her own special treat dubbed the Brat Attack!
Adding her own signature mark to a slew of celebrity shakes, Cher's concoction was made of Oreos, marshmallows, banana, caramel sauce, topped with whipped cream and cherry.
Millions of Milkshakes received unparalleled press due to Cher's popularity which shows the petite songstress, who is just 19, is set to take the States by storm. Causing more of a stir than Lindsay Lohan, Miley Cyrus, Gwen Stefani and even Kim Kardashian who all have, at one time or another, tried their hand at mixing the perfect shake.
What do you guys think of Cher's shake? Would you drink it? Check out some other celebrity shakes by clicking HERE. Tell us who you think has the best shake.