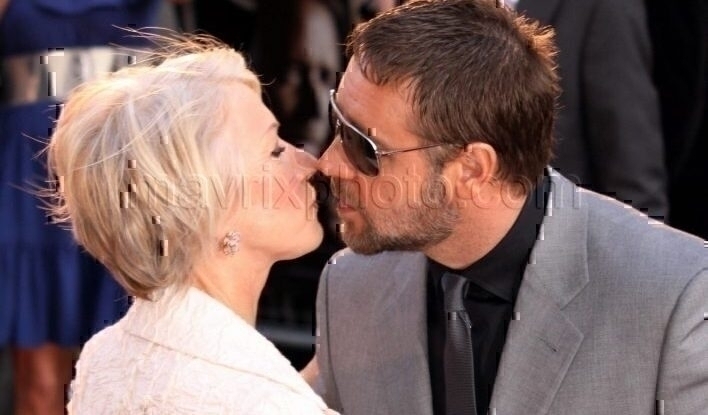 State of Play Premiere Pics
Russell Crowe, who recently got all hot again for that Robin Hood movie that's coming out soon, got all up in Helen Mirren's personal space today at the London premiere of State of Play. Not that she'll complain about it, I'm sure. In fact, I bet I know at least five people who would be willing to shank somebody for an opportunity to get that close to Russell Crowe.
For the record, Helen's quite the hottie herself. Several months ago, pictures of her in a bikini got leaked online and she looked ridiculously good in a two piece. You wouldn't suspect it, but it's 100% true.