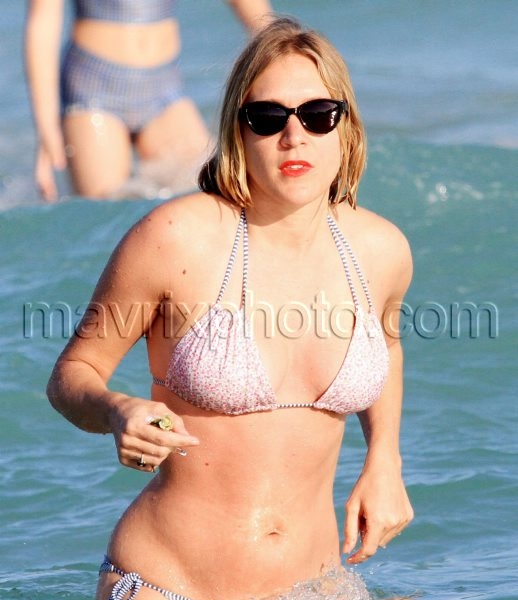 Chloe Sevigny Bikini Miami Beach
Curvy Chloe Sevigny started her new year right today as she hit the beach in Miami while on her winter holidays with friends.
Showing off her bikini body in a cute mismatched patterned blue and pink string bikini the Big Love actress headed to the ocean for a dip, but not before she double checked her bikini to make sure it was done up tight!
With the last season of the hit HBO series Big Love hitting the airwaves on January 16th Chloe has reportedly been eying the starring role in the Broadway show Extremities.