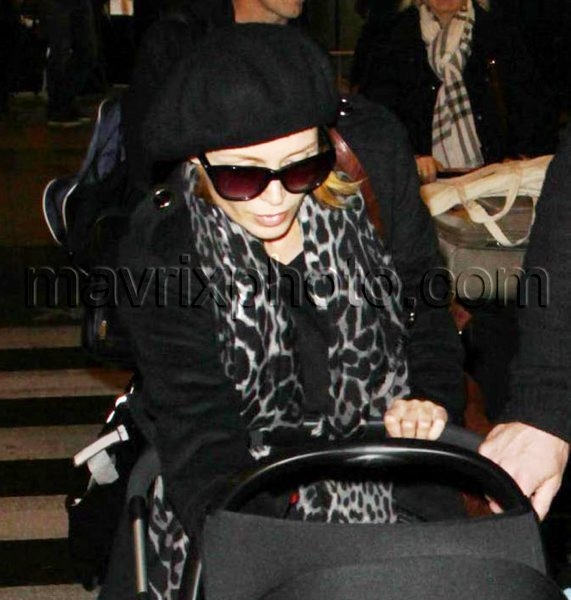 Dannii Minogue and Her Boys at Heathrow
Touching down in London after a mini break in Monaco, stylish X Factor judge Dannii Minogue was looking happy and recharged as she made her way though Heathrow airport with boyfriend Kris Smith and their baby son Ethan.
The pair, both draped in trendy scarfs, had been in Monte Carlo with their bouncing babe visiting friends before jetting home so Dannii could get back to work.
Fashionable Dannii, who recently beat out fellow X Factor judge Cheryl Cole in a UK style poll for the sixth week in a row, doted over baby Ethan while proud Daddy held a protective hand on the stroller.
What a cute family!