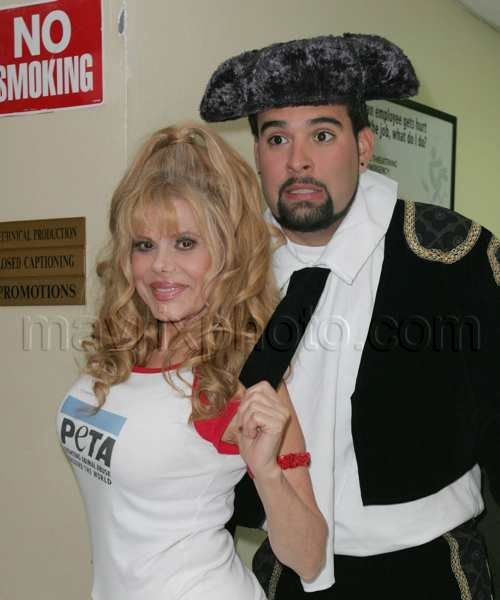 Charo Works it for PETA
Charo may be 57-years-old, but she's still totally working the singer/actress thing. As an added bonus, she also stands up for causes that she believes in.
Recently, Charo took time out of her day to appear with PETA Senior Vice President Dan Mathews and Pico on the show The Shuffle to promote her anti-bull fighting video for PETA at Telemundo Studios in Miami, Florida.
Actually, this whole post was just a ruse to bring back some of the Dan Matthews hotness to the blog. I have a mini-crush on that guy.