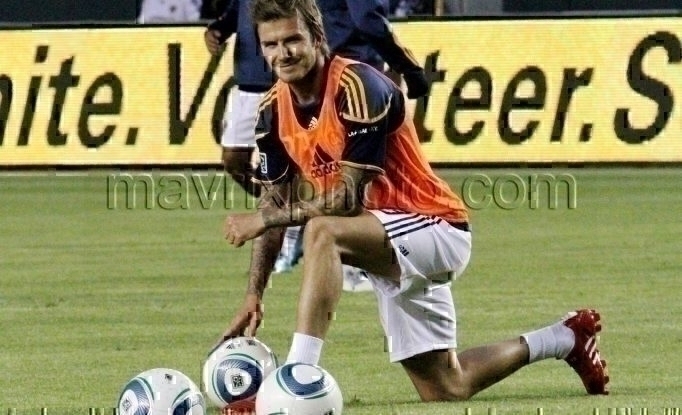 David Beckham Returns to the L.A Galaxy Pitch
After having to sit out the game for six months due to a torn Achilles tendon, famed footballer David Beckham has gotten back in the game!
Becks took to the pitch at The Home Depot Center yesterday in the 70th minute, long after his teammates secured the goals which won them the game, 3-1 against Ohio's Columbus Crew.
Go Galaxy!