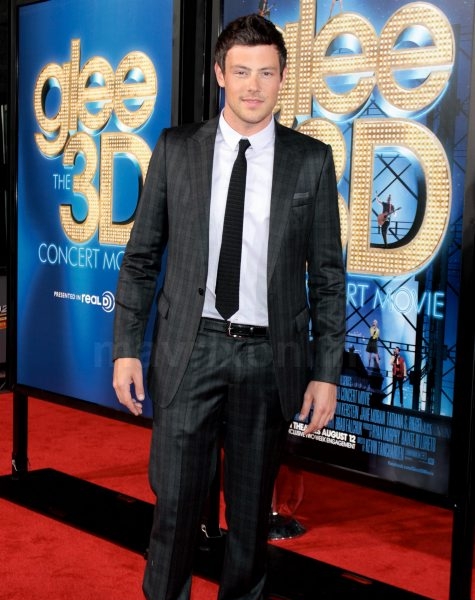 Cory Monteith Found Dead at Age 31
Celebrities and fans around the world have been grieved by the sad news of "Glee" star Cory Monteith sudden death at the young are of 31.
The handsome young actor, who sot to fame on the hit TV series & struggled with addiction, was found dead in his room on the 21st floor of the Fairmont Pacific Rim Hotel in Vancouver by hotel staff after he missed his check-out time.
Authorities said there was no indication of foul play and stated that Monteith had been out with people earlier and those people were being interviewed and an autopsy is scheduled for Monday.
Fans have taken to social media to express their sadness to the loss of this young man who described himself on his Twitter account as "tall, awkward, Canadian, actor, drummer, person."
"I have no words! My heart is broken," Dot-Marie Jones, who plays football coach Shannon Beiste on "Glee," said in a post on her Twitter account Saturday night. She called Monteith a "hell of a friend" and an "amazing" man.
"What an absolutely tragic loss of a very talented young man," tweeted Zooey Deschanel, star of another Fox show, "New Girl."
Fox and the producers of "Glee," including 20th Century Fox Television, called him an exceptional performer "and an even more exceptional person. He was a true joy to work with and we will all miss him tremendously."
"We are in shock and mourning this tragic loss," his representatives at Viewpoint Public Relations in Los Angeles said in a statement.
Cory was dating his "Glee" co-star Lea Michele.
We honor the life of this talented actor and singer with a glimpse during better days of Cory Monteith. Our thoughts and prayers go out to his family, friends, co-stars and fans!