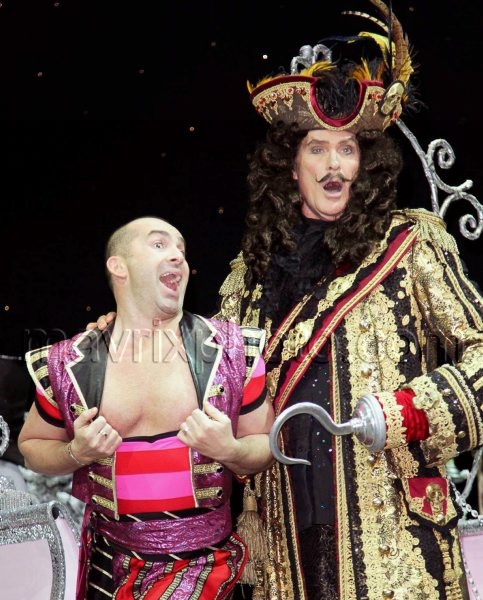 David Hasselhoff Panto
Baywatch and America's Got Talent this is not.
David Hasselhoff donned an elaborate Captain Hook costume at Piccadilly Theatre to promote the upcoming First Family Entertainment Pantomime season that will run from the beginning of December until the end of January.
Posing alongside his fellow panto actors The Hoff appeared to enjoy being decked out in his hook, mustache, pirate hat and wig…
David will be performing the Peter Pan panto at New Wimbledon Theatre from December 17th until January 16th. Looks like it will be fun!