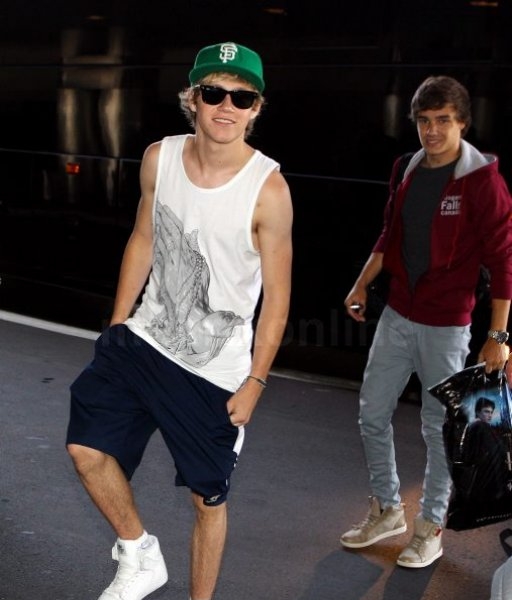 One Direction Headed Home to UK After US Tour
1D are finally headed home after their hugely successful US Tour and the boys can't wait to get back to England and their home comforts it seems.
"Englanddddddd" said Liam Payne on his twitter and "Can't wait to get hhome and have a mcdaniels or a bugerqueen lol family guy jokes".
Louis Tomlinson sent some love to his fans on the last day of the tour saying "Guys it been an amazing tour. Wow thank you so much to everyone! We love you!"
And Harry Styles, who is currently making maybe some unwanted headlines, still managed to smile as he walked through the airport to board his plane back to London.