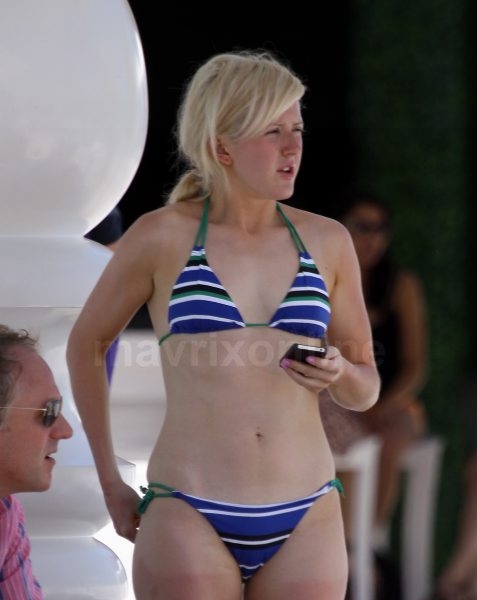 Ellie Goulding Got Sunburnt
Fair skinned British singer Ellie Goulding looks like she enjoyed the great Florida sunshine a bit too much yesterday. The poor thing had very visible suntan sunburn lines today as she ditched her clothes for a striped bikini.
The chart topper is currently in town to help Sir Richard Branson celebrate Virgin Atlantic's 25 years of running the London to Miami route.