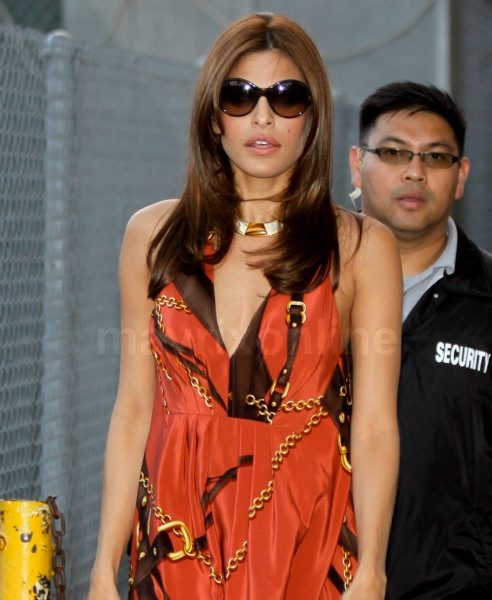 Eva Mendes On Jimmy Kimmel
Eva Mendes mingled with her fans after an interview on Jimmy Kimmel Live last night in LA. The actress looks lovely as ever in an orange dress and she signed autographs and chatted with the throng.
The dress by the way is much better than the orange outfit she wore at the weekend at the 24 Hour Plays, where she wore a pumpkin outfit!