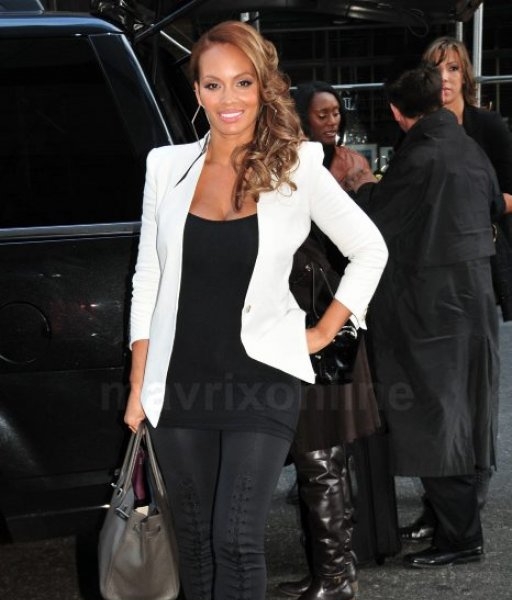 Evelyn Lozada Sparkles Outside Studio Before Speaking With Anderson Cooper
"Basketball Wives" star and the future Mrs. Ochocinco aka Evelyn Lozada stops by the studio where Anderson Cooper films his talk show in New York City.
Lozada looks big city chic, showing off her fashion savvy style wearing lace up leggings, a black tank top and a white blazer, all tied together with a fabulous set of Louboutin booties.
Among the topics Lozada speaks about with Cooper, is her upcoming spin off reality show "Ocho & Ev," featuring Chad Ochocinco and Evelyn Lozada.
The show will touch upon the Lozada's relationship with her football player beau leading up to their nuptials.