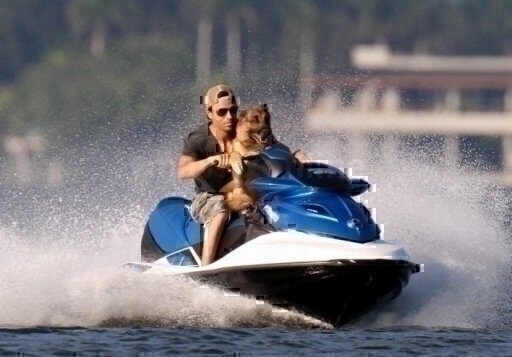 Exclusive! Enrique Iglesias Jet Skis with His Dog
When Enrique Iglesias took his German shepherd, Lucas, for a ride on his jet ski yesterday, our cameras were the only ones there to catch all the action (unless you count the video crew, which was there to film Iglesias' wild lifestyle). Besides riding with Lucas on the jet ski, Iglesias also rode a boat and took to the air in a small seaplane, flying over Biscayne Bay.
I know Daniel Craig has the whole James Bond thing on lock, but Enrique here is giving him a run for his money. At the very least, he looks equally as attractive without his shirt on!