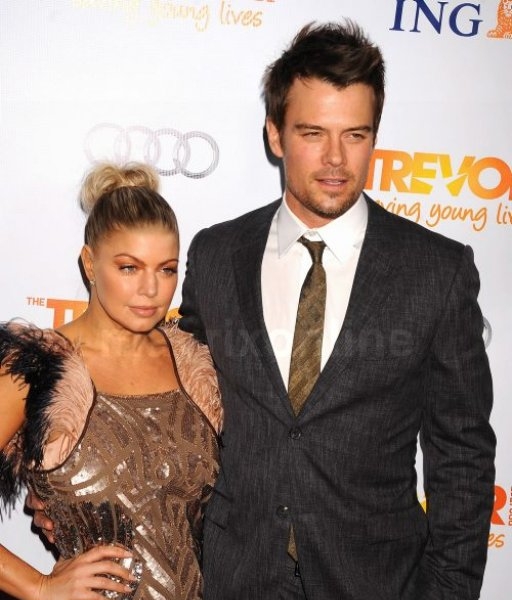 Fergie, Josh Duhmel & Amber Heard Support Trevor Live At The Hollywood Palladium
Now that Fergie is on hiatus from the Black Eyed Peas she'll have more time to spend with husband Josh Duhmel at events like the 2011 Support Trevor Live! at the Hollywood Palladium.
Fergie vamped it up in a short, sleeveless gold cocktail dress with feather embellishments around the arms, highlighting her taught and toned biceps.
Additionally, The Rum Diary's Amber Heard was also on hand for the event, showing her support for the cause by wearing an elegant cream evening gown like she was a character right out of The Great Gatsby.
Support Trevor Live! is an event to raise money for the Trevor Project, which works to provide crisis intervention and suicide prevention services to lesbian, gay, bisexual, transgender, and questioning youth.