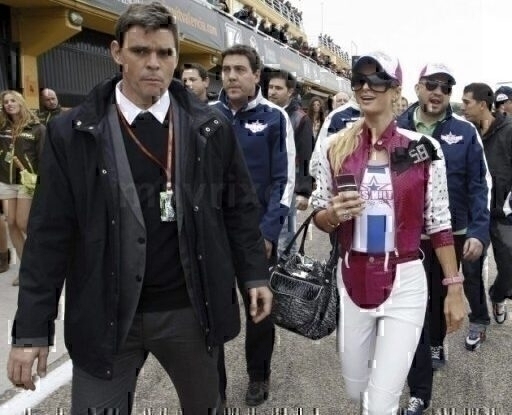 Paris Hilton Suits Up For The Paris Hilton Racing Team At The Valencia Grand Prix
Paris Hilton is one enterprising woman. She recently added motorcycle racing team owner to her resume, expanding her ever growing empire even more and she had a chance to suit up in pink racing gear and pose with her team.
However, the biggest news is that a member of her MotoGP racing team won the Valencia Grand Prix in Spain, not only qualifying the team as a contender but proving that Paris Hilton knows how to win, constantly.
Before the big win Paris did what comes most naturally to her, other than succeed, and that's pose for photos.
Wearing a pink and white racing uniform to support Team Paris Hilton, the "That's Hot" reality TV star and business woman wore a white and hot pink racing uniform with her long blonde hair pulled into a ponytail and placed a pink and white team baseball cap over it.
Now that she's succeeded in this endeavor, I can't wait to see what Paris Hilton decides to venture into next!