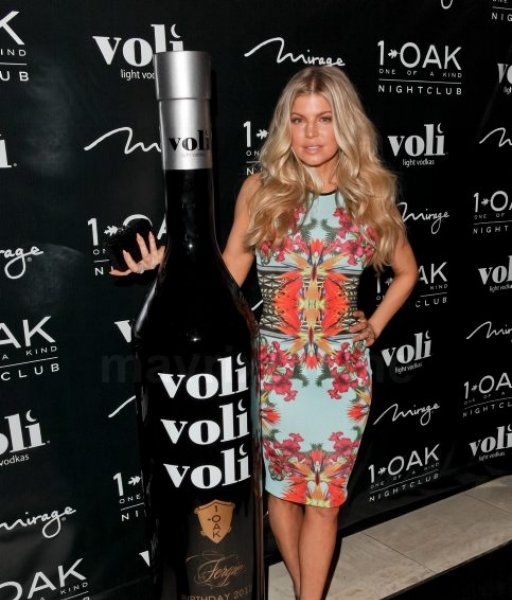 Fergie Rocks Her 37th Birthday At Oaks Nightclub In Las Vegas
Black Eyed Peas singer Stacy 'Fergie' Ferguson spent her 37th birthday with her husband Josh Duhamel in Las Vegas at the 1 Oak Nightclub inside the renowned Mirage Hotel and Casino.
Fergie wore a cute blue, pink and orange Givenchy dress. with a pair of black pumps from her shoe collection, making her shine like the star she is.
Before attending her party the "Boom Boom Pow" singer tweeted about her excitement for the up & coming evening:
The birthday girl tweeted: 'Excited 2 celebrate my bday tonite at @1OAKLV w great friends in our @FergieFootwear enjoying delicious @VoliSpirits cocktails. C u there!!!'
However, the surprise was on Fergie who received a pair of black diamond earrings from her husband for her birthday, what a lucky lady!