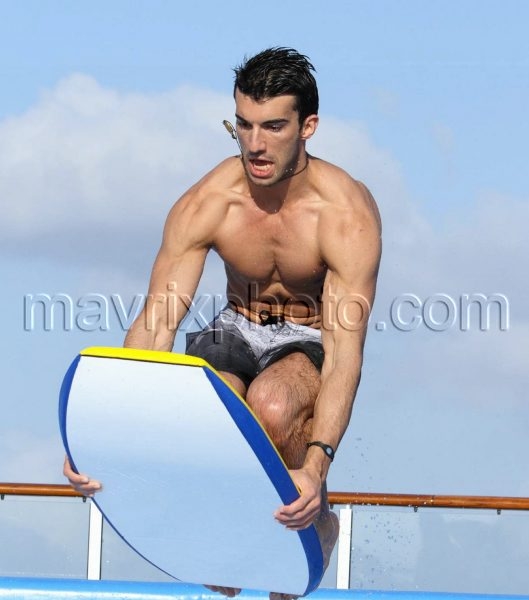 FlowRider Fun
Looks like Royal Caribbean's newest cruise ship Allure of the Seas has all the fun!
With above deck activities that include mini golf, a FlowRider wave machine, as see here being used by super ripped actor Justin Baldoni as he filmed a short film aboard the vacation voyager, a basketball court and rock climbing wall the Allure has got to be one of the best vacation spots around.
Meanwhile the world's largest cruise ship is shaping up to be a hot spot for celebrities and vacationers alike…
…as parts of Adam Sandler's new movie "Jack and Jill" were filmed on board and country sensation Taylor Swift performed a lively concert under the clear blue skies of the Caribbean route that the ship sails.