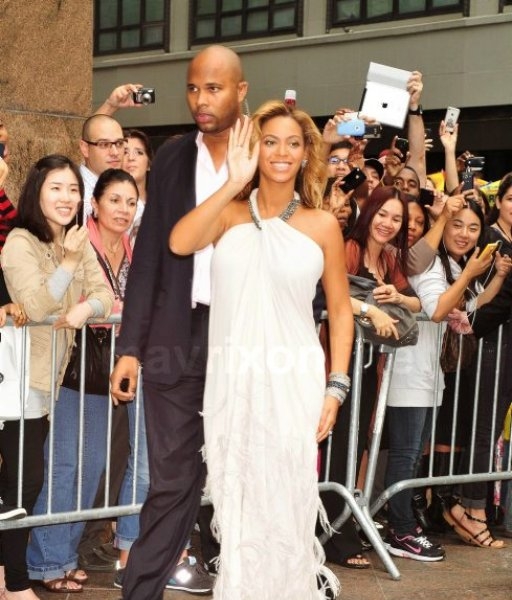 New Fragrance Pulse Keeps Beyonce's Heart Beating While Promoting It In New York City
When you're one of the most famous women in the world, even pregnancy can't slow you down.  Just ask Beyonce, who's been promoting the launch of her new fragrance Pulse all over New York City.
At the event, Beyonce wore a long winter white dress where she addressed fans at Macy's Herald Square where she talked about her new scent Pulse.
Pulse was inspired by the feeling Beyonce gets when she's on stage and her favorite flower, the orchid.  It also incorporates the subtle hint of peony and midnight blooming jasmine.
Beyonce along with husband, hip hop mogul Jay-Z announced their pregnancy at the MTV Video Music Awards in August.