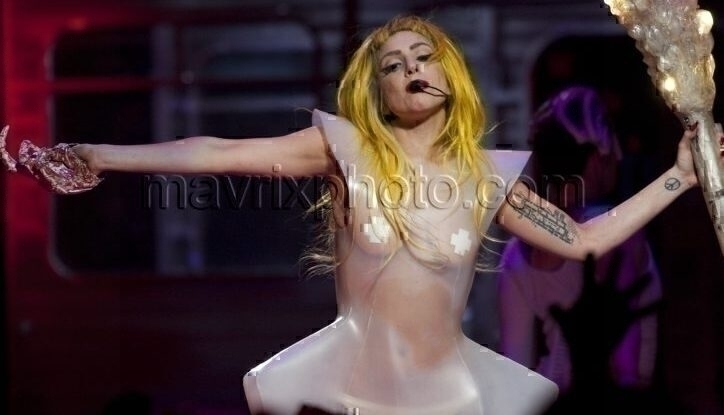 Gaga Live in Boston
For Lady Gaga the show goes on…
…having recently axed a deal that would have seen her much anticipated new album Born This Way sold in stores of American retailer Target and the possible law suit that may arise between her and the makers of breast-milk ice cream humorously named Baby Gaga the yellow-haired costume-loving pop star goes on with the show.
And what a show it was last night!
Dressed in a theatrical red cape and later in her clear plastic mini dress that showed off her undies and white pasties, Gaga performed with muscle-bound backup dancers for a sold-out crowd at Boston's TD Garden as part of her Monster Ball tour.