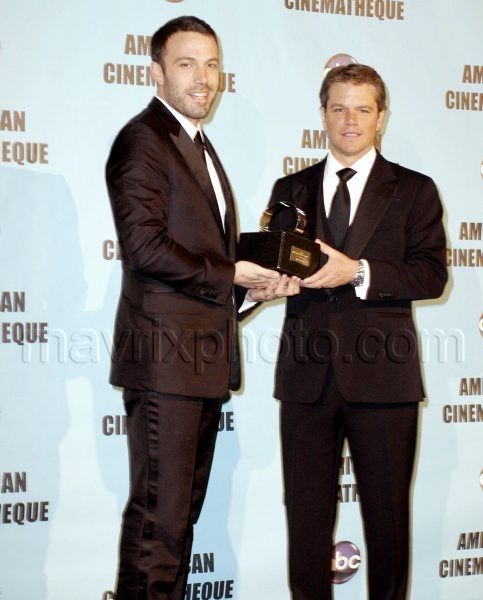 The American Cinematheque Awards
Matt Damon and Ben Affleck were both at the American Cinematheque Awards in Los Angeles last night, which honored Matt Damon.  Matt's wife, Luciana Damon, and Charlize Theron were also in attendance.
It's hard to believe that these guys have been in the game so long — they both looks the same as they did back in their Good Will Hunting days. Wonder what their secret is?