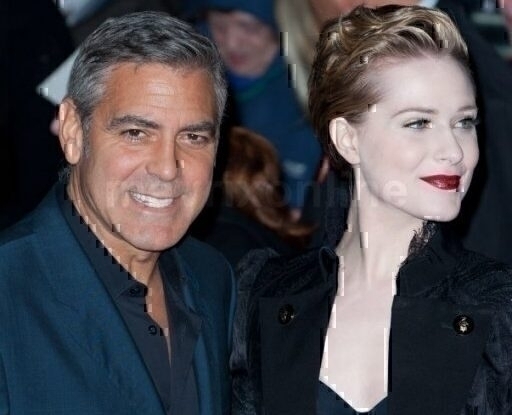 George Clooney & Evan Rachel Wood Strike A Pose At The 55th BFI Film Festival
George Clooney and Evan Rachel Wood continue to make the rounds, promoting their new film The Ides Of March at the 55th BFI Film Festival in London.
Clooney, who stars in and directed the film looks crisp as always, in a blue suit and a shirt reminiscent of his Daniel Oceans character from Oceans 11.
Likewise, Wood continues to stun on the red carpet having a perfectly polished look constantly. She paired a fabulous a ruffle collar Emilio Pucci jacket with a brilliant pair of red Ferragamo heels that matched her stunning lip color.
The two have been taking the world by storm, promoting "Ides Of March" costarring Ryan Gosling, Paul Giamatti and Philip Seymour Hoffman and is currently playing in theaters.