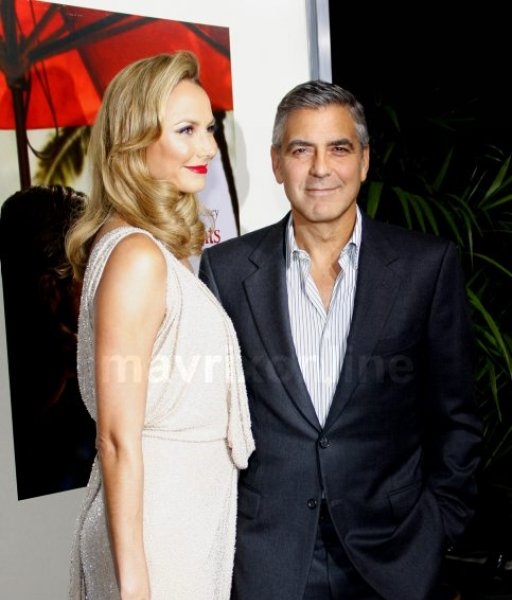 George Clooney & Girlfriend Stacey Kiebler Enjoy The Descendants Premiere In Los Angeles
Actor & director George Clooney stepped out with girlfriend dancer, model and former wrestler Stacey Kiebler at the premiere of his latest film The Descendants at the Samuel Goldwyn Theater Academy of Motion Picture Arts and Sciences.
Clooney, who stars in the film as a Hawaiian attorney that learns of his wife's infidelity after her death and the role puts him once again in serious Oscar contention.
Clooney was all smiles, joking with fans & the press, while stopping to pose for photos with Kiebler, who looks like she's test driving some Oscar gowns for early next year.
The Descendants is the feature film return of Oscar-winning director Alexander Payne, whose last film, "Sideways," was released in 2004.