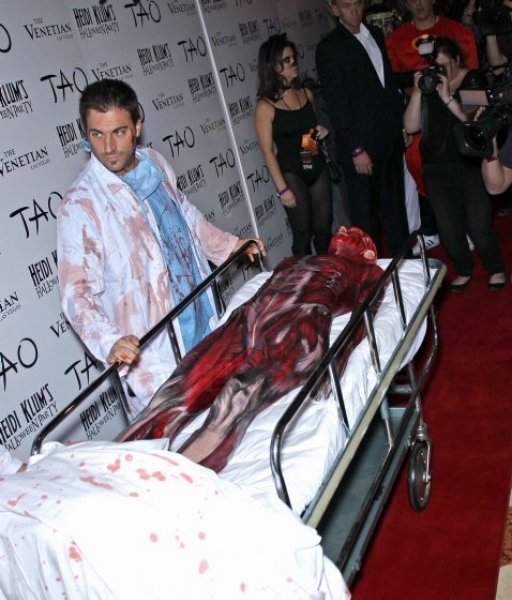 Heidi Klum Plays Dead At Her 12th Annual Halloween Party At Tao Nightclub
Leave it to Heidi Klum to have the most interesting costume ever, going as a dead body in the midst of an autopsy, while attending the 12th Annual Halloween Party held at Tao Nightclub at The Venetian Hotel & Casino in Las Vegas.
Heidi Klum was rolled onto the red carpet on a gurney by two blood splattered "doctors", where she posed for photos staying very, very still.
Klum, who annual Halloween party is anticipated by all of Hollywood, always has an interesting array of guests who compete to see if they can outdo the creative costumes that Klum wears each year.
Halloween is Klum's favorite holiday, but her biggest competition in creative costuming is herself, as she must work hard every year to top the one before.