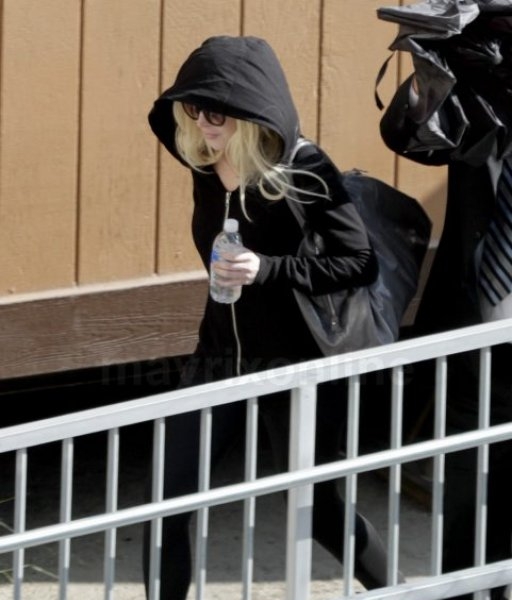 Grim Looking Lindsay Lohan Fullfills Community Service At LA County Morgue
Good thing Halloween is around the corner, cause actress Lindsay Lohan left the LA County Coroner's office dressed like the Grim Reaper.
Covered from head-to-toe in black, Lindsay covered most of her face with big sunglasses and a black hoodie, perhaps trying to blend in with her surroundings.
She completed the first day of her mandatory, court-ordered 120 hours of community service. Yesterday, Lindsay did not arrive on time and was sent away because punctuality is mandatory.
Earlier this week, Lindsay was taken back to jail for violating the terms of her probation by not showing up to her scheduled community service. She has since been reassigned to fulfill those obligations at the LA County Morgue.
Reports indicate Lohan is currently scheduled to work two shifts every week until her next court hearing, November 2.