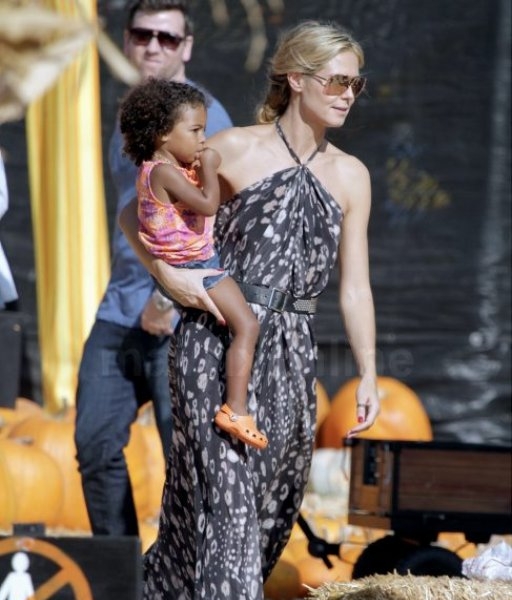 Heidi Klum & Seal Take Their Family To Shop For Pumpkins At Mr. Bones Pumpkin Patch
Supermodel Heidi Klum her husband singer Seal took their daughter Lou Samuel with them to Mr Bones' Pumpkin Patch in Los Angeles.
The "Project Runway" star paired a black & white maxi dress with a leather vest and boots while Seal opted for a much more sun shine inspired look matching yellow kicks with jeans and a muted yellow t-shirt.
Halloween is notoriously Klum's favorite holiday, as she throws an annual Halloween bash every year with a who's who of Hollywood in attendance.
This is the second time in a week that we've caught Klum out and about in a pumpkin patch and with Halloween a mere two weeks away, it's likely we'll see her with kids in tote at least once more!