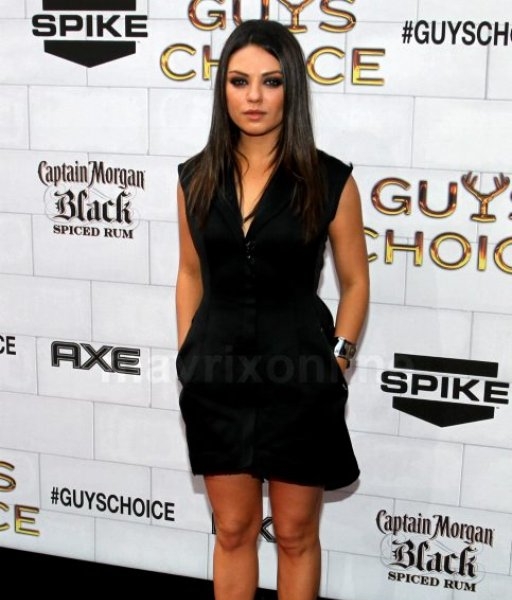 Guys Choice Awards
Mila Kunis, Julianne Hough and Kendra Wilkinson were amongst the celebs who turned out for Spike TV's 2012 "Guys Choice" Awards held at Sony Studios in Los Angeles,
Hough's Rock Of Ages co-star, Malkin Akerman, was also on hand and the duo both sported black dresses, which appears to have been a theme for much of the night.
I know the red carpet was all about the ladies but the awards themselves are all about the dudes. Where else other than Guys Choice would you find a category entitled "Best Ass Kicker"? Yep that's actually one of the awards! Other categories include Holy Grail Of Hot and Best Fight Scene.
Guys Choice airs June 9th.