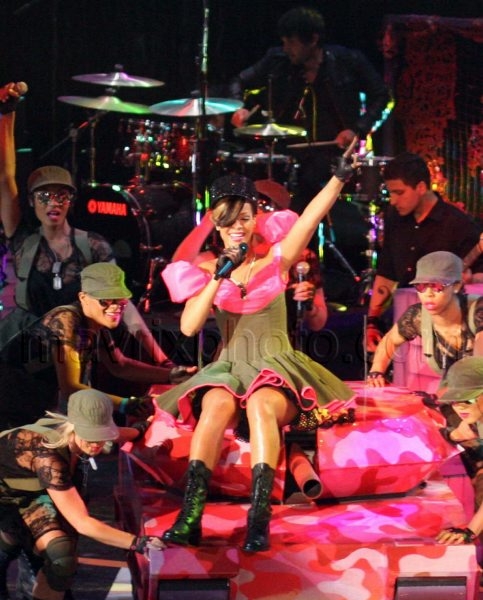 Rihanna Rocks Out The Kid's Choice Awards
The Kid's Choice Awards were held last night in Los Angeles, and Rihanna performed with dancing robots in front of a super excited crowd. Would you expect anything less from the reigning princess of pop?
Katy Perry, Justin Bieber and Jonah Hill were also there for the festivities.