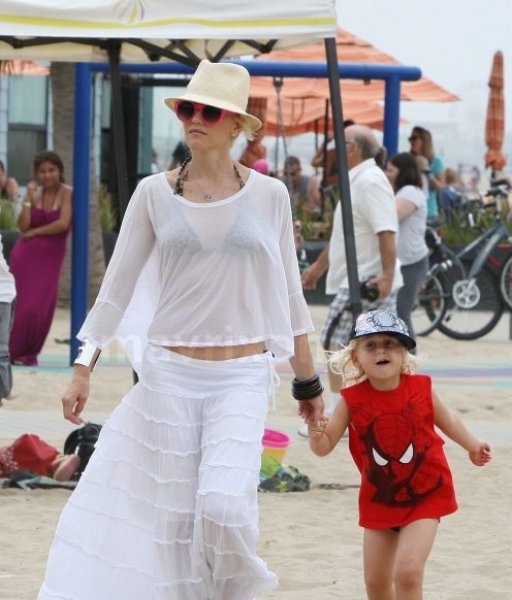 Gwen Stefani Santa Monica Family Day
Gwen Stefani gets my vote for mom of the year every time. Stylish, quirky, fun and obviously her kids adore her.
Here's Gwen spending some quality time in the sun in Santa Monica yesterday with her own mother and adorable son Zuma.
Gwen, who has had a busy week in the recording studio, hid her amazing body under a see-through white top and floor length skirt while wearing an animal print bikini.