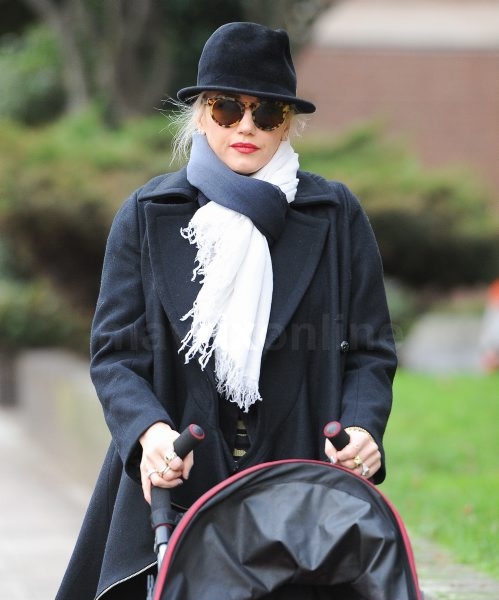 Gwen Stefani & Zuma London Scooter Stroll
'No Doubt' singer Gwen Stefani was spotted pushing a stroller as she followed her 4 year old son Zuma Rossdale. Zuma was seen riding his scooter on their way to the local grocery store in Primrose Hill in London.
The stylish rocker-mother kept warm in a black coat over a black patterned jacket, black pants, black ridding boots and accessorized with a black hat, sunglasses and warm scarfs.
At one point it appeared that Zuma got a bit ahead of Gwen and she was seen calling out to him.