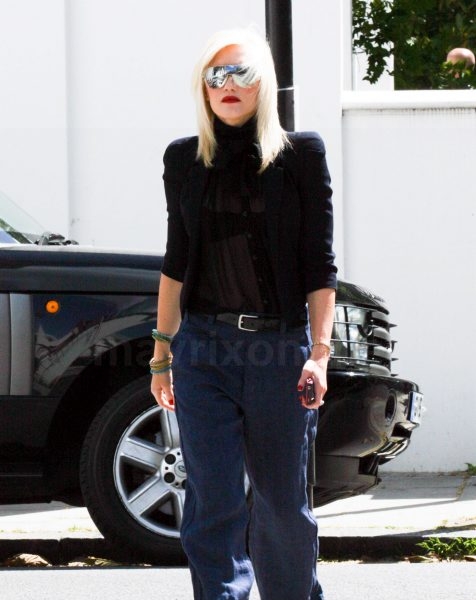 Gwen Stefani's Family Rocks!
Gwen Stefani and her adorable family enjoy the London weather with a stroll about town before headed off to a local restaurant.
I just love Gwen's individual rocker chic style and it looks like it's rubbing off on her two boys. Kingston seems to have his own flair for fashion.