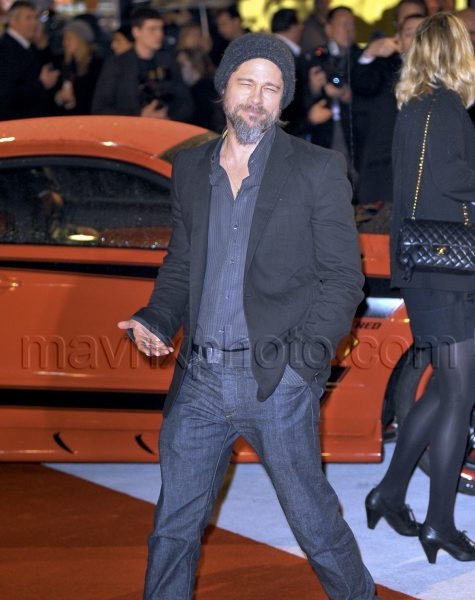 The UK Premiere of Kick Ass
…was last night in London, an it kicked major ass (not surprisingly!). Lots of big names were there, including Brad Pitt, who posed for tons of pics  with the very pregnant Claudia Schiffer and Matthew Vaughn.
I see Brad's still rocking the scraggly beard look, but whatever. He could hit the red carpet wearing a top hat and a clown suit and still be drop-dead gorgeous.