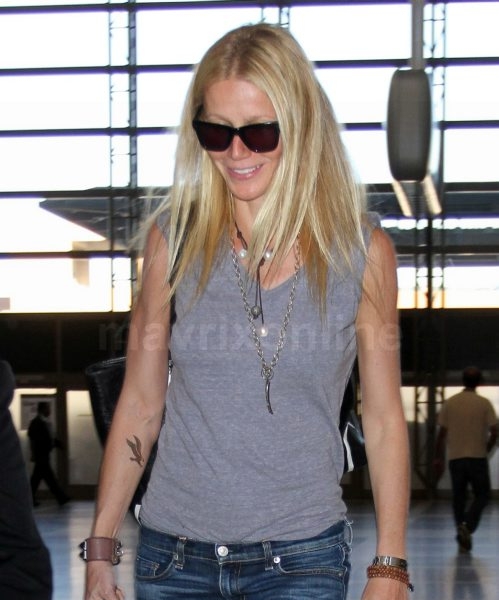 Gwyneth Paltrow New Eagle Tattoo
It seems that actress Gwyneth Paltrow arrived at LAX airport after a flight showing off her latest ink work.
40 year old Academy Award-winner wore a grey sleeveless top which showcased what appears to be an eagle tattoo on her right arm.
Now it is possible that the bird could be a temporary tattoo since it seems to have faded already and there are no reports indicating that the marking is a permanent one.