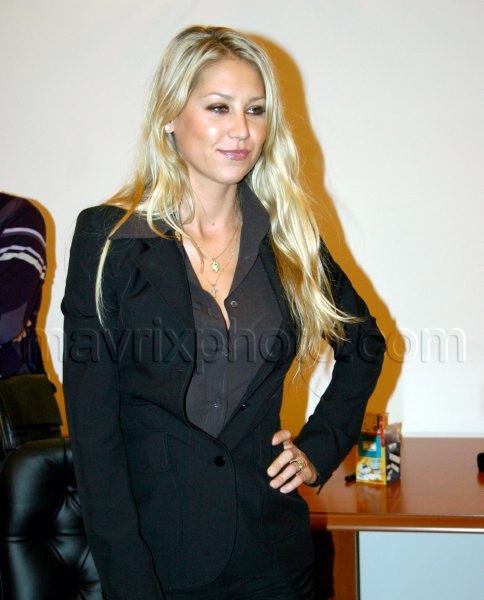 Is Anna Kournikova Pregnant?
Anna Kournikova is in Moscow this week, playing out her role as a goodwill ambassador for Population Services International (PSI), and these are the pics that prove it. Russia, huh. Damn! Is there anywhere our photographers won't go?
Anyway, let's cut to the juicy part, shall we? There are all kinds of rumors going around right now that suggest Anna might have caught that pregnancy bug that's been going around. The babydaddy is said to be Enrique Iglasias (seen here, with his tongue down her throat), of course. Black is slimming and that blazer has been strategically buttoned so that it's almost impossible to tell if she's got a baby bump or just a case of bad lighting.
Either way, I guess we'll know soon enough!