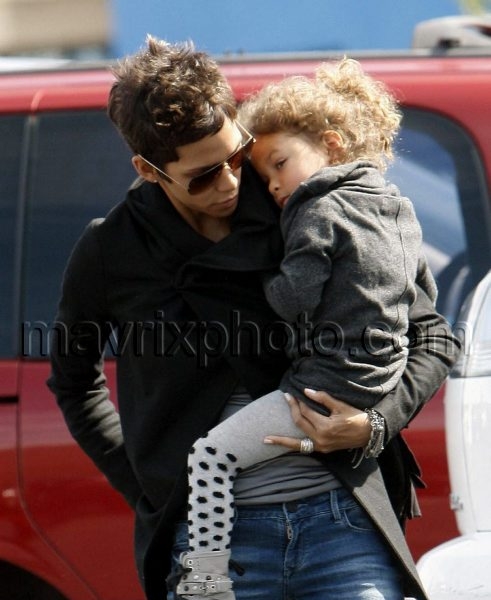 Halle Berry Toy Shopping
A day after paying tribute to the late Lena Horne at the Academy Awards Halle Berry took cute daughter Nahla, two weeks ahead of her 3rd birthday, on a shopping trip to Toys "R" Us.
Mom and daughter left with a cart full of bags and what appeared to be wrapping paper…kids party maybe?
Halle then loaded the new toys in to her SUV, which already looked to have quite a few items packed in the back, but not before giving Nahla a toy to play with.
Happy Birthday Nahla!