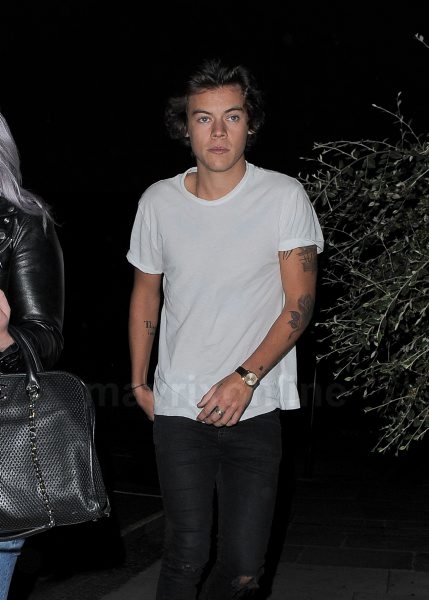 Harry Styles Hangs Out With Kelly Osbourne at LFW
"One Direction" star Harry Styles was spotted joining Nick Grimshaw, Kelly Osbourne and her fiance Matthew Mosshart along with his older sibling for a quick drink at a local pub after attending London Fashion Week's House Of Holland Fashion Show.
Something appeared to have amused the group that caused Harry and Kelly to burst into laughter as the walked to the pub. While enjoying their drink, the group got up to greet a dog that a passerby was walking near them.
Kelly was seen wearing a black leather jacket with a black top, blue ripped-up jeans, large black Chanel purse and silver sequenced high heels. Harry and Kelly were seen sharing a goodbye hug before parting ways.