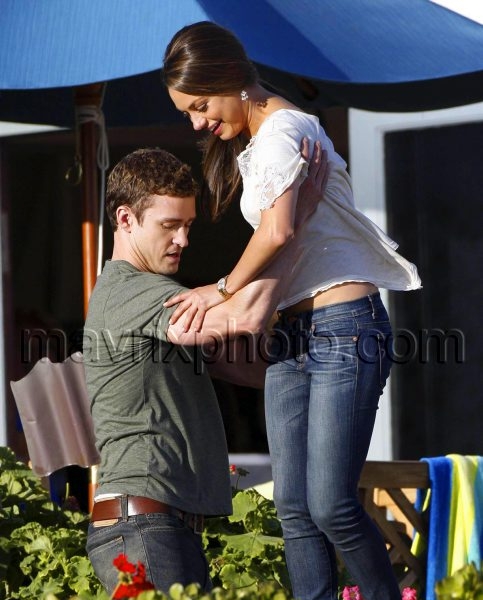 Heartthrob to Hitman?
Here's Justin Timberlake shooting a scene for the upcoming movie Friends With Benefits with Mila Kunis… think he's got good acting chops? Well apparently so does Quentin Tarantino.
The uber director is said to be wooing JT for one of his next projects and he plans on giving JT the starring role according to reports. The movie would see the once teen heartthrob as a trainee hit-man.
A sneaky source is quoted as saying "Justin is a new raw talent when it comes to acting but Quentin feels he could be ideal for the lead role. He's excited about taking a teen heartthrob and turning him into a cold-blooded killer."