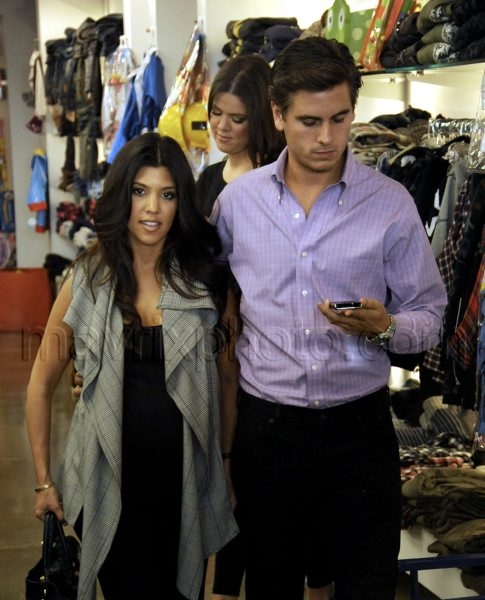 Kourtney and Khloe Kardashian at Kitson
Kourtney and Khloe Kardashian went shopping on Robertson yesterday, and it looks like they brought Kourtney's baby daddy with them. His name is Patrick Bateman Scott Disick, and he looks like he walked straight off of the set of American Psycho every time I see him. Maybe it's the hair, but I don't trust him. If he ever starts talking to you about Oliver Peoples glasses or returning videotapes, run in the other direction.
Anyway, those Krazy Kardashian Sisters are up to their shenanigans again! As you may have heard, Khloe is going to get married to the NBA player she's been dating for a hot minute. His name is Lamar Odom, and he's already got a couple of kids. So, essentially, Kourtney and Khloe are going to become mothers at about the same time. Interesting, right?