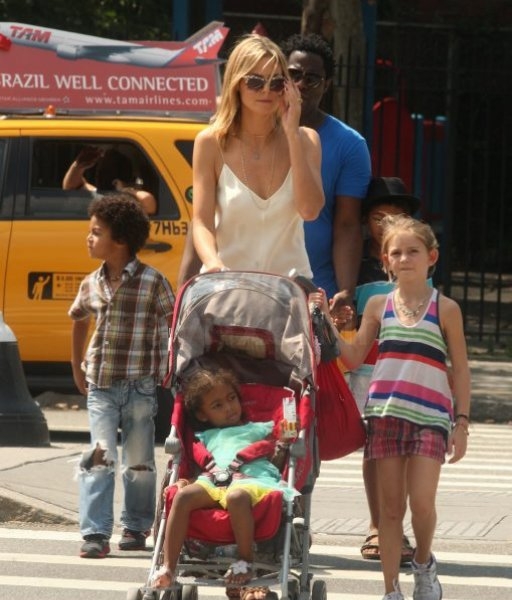 Heidi Klum NYC Summer Stroll
'Project Runway' host Heidi Klum along with her brood were seeing enjoying a summer stroll in New York City.
The supermodel mother of four looked stylish in a tan top with a floor length brown stripe skirt, tan high heels and sunglasses.
Heidi took turns pushing two year old daughter Lou in a red stroller.