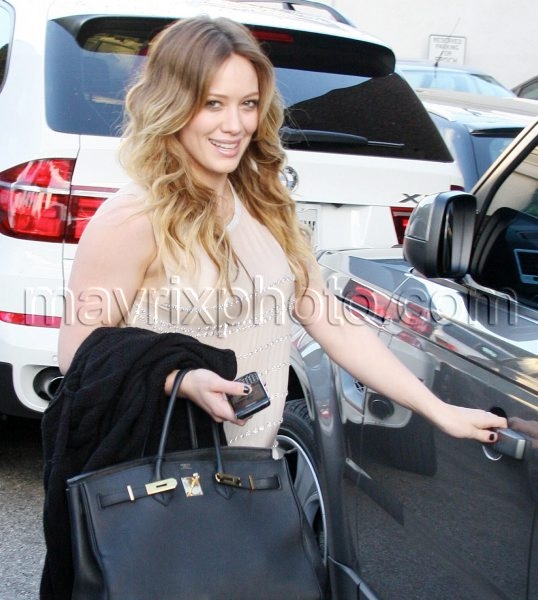 Hilary Duff Blonde Beauty
Forget Mandy Moore as Princess Rapunzel in Disney's animated musical Tangled…how about Hilary Duff!
Showing off her own freshly coiffed long blonde locks, Hilary smiled for photographers yesterday as she walked to her SUV after being pampered at Byron & Tracey Salon in Los Angeles.
The actress, singer and first time author also showed off her awesome figure in hot leather pants and tan suede stilettos.