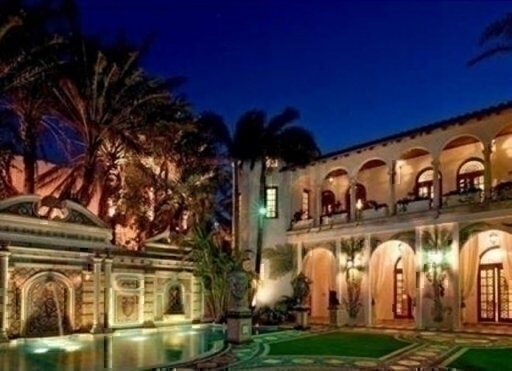 Historic Versace Mansion Listed At $125 Million
The iconic South Beach mansion where clothing designer Gianni Versace was killed has been listed for sale with a whopping $125 million dollar price tag.
The one-of-a-kind property has gone through several transitions since it lost it's famous owner, at one time named Casa Casuarina and most recently The Villa By Barton G. it has become a luxury boutique hotel where the likes of Tom Cruise has frequented.
Versace may no longer be the occupant but his trademark designer's touch is re-created everywhere in the 10 bedroomed property. There are hand painted walls and ceiling frescos and a 54-foot long mosaic pool which is lined in 24-karat gold.
Versace bought 19,000 sq. foot mansion in 1992 and spent $33 million on renovations. Sadly, five years later, Gianni was gunned down on the front steps.
Today, the place of tragedy has become a tourist hot spot as well as a hotel.
Photos courtesy of Realtor.com