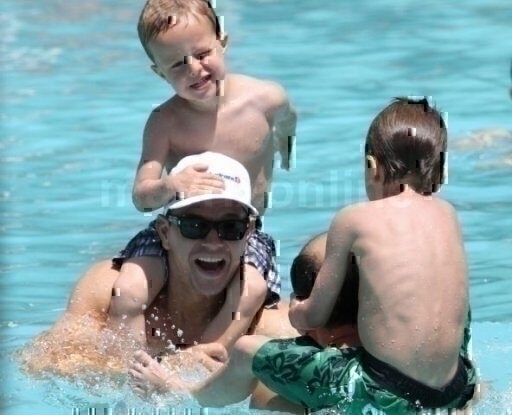 Hunky Mark Wahlberg Takes Family For Fun Beach Outing In Miami
Actor Mark Wahlberg highlighted the most important part of his life, his family, while spending time away from his latest film Pain And Gain.
Wahlberg canoodled with his wife Rhea Durham and their four children: Ella, eight, Michael, six, Brendan, three, and Grace, two, on the beach in Miami.
Wahlberg and Durham have been together for 11 years, but the affection they shared together made them appear as a brand new couple, which is wonderful anywhere, especially for a Hollywood actor!