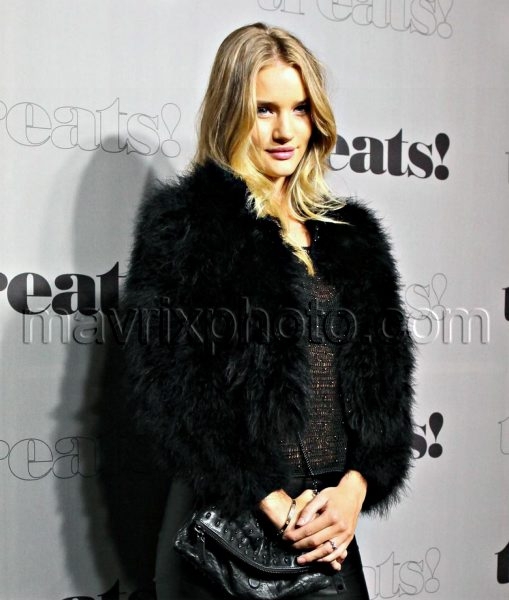 Huntington-Whiteley New Ring
Could it be that action star Jason Statham and his beautiful model-turned-actress girlfriend Rosie Huntington-Whiteley are ready to take their relationship to new heights?
Rosie wasn't just showing off her svelte figure in tight leather pants and a see-through top at the Treats! Magazine Launch Party in LA the other night, but also her new delicate gold tri-jeweled ring that could easily be an engagement ring from beau Jason.
And only a few days before Rosie, who has been living with Jason in his LA home since last summer, wore the elegant ring with the jewels turned inward.
Are the couple finally ready to show the world they mean business?!