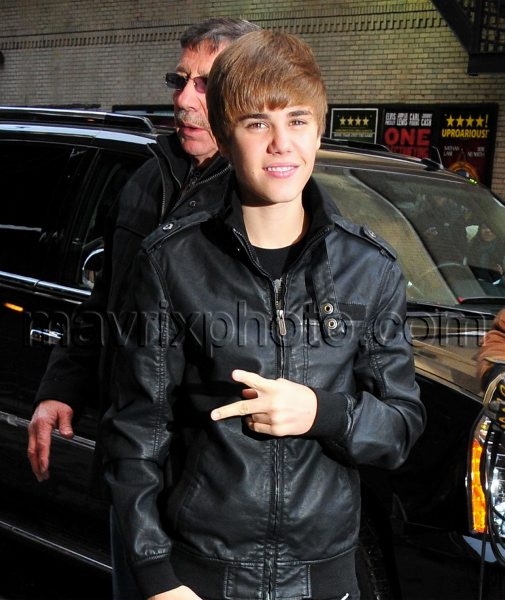 The Biebs on Letterman
Teen heartthrob Justin Bieber flashes the peace sign as he arrived at the Ed Sullivan Theater in New York City.
Before appearing on the Late Show with David Letterman where he promoted his documentary "Never Say Never", the Biebs waved to the rows of fans who had gathered to see him.
The documentary, which features some of his young pop contemporaries including Miley Cyrus and Jaden Smith, follows Justin and combines footage from his 2010 tour. Surely Bieber fans are looking forward to the 3-D film that hits theaters just a few days before Valentine's Day.