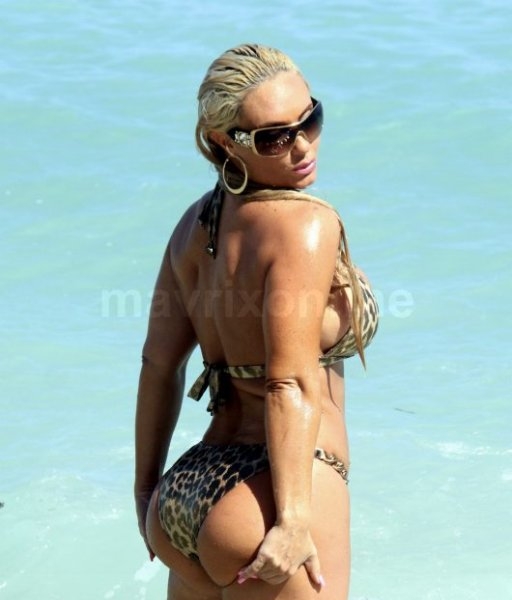 Ice T & Coco Spend Quality Time Together Hamming It Up On The Beach In Miami
Reality superstars Ice T & Coco spent the day on the beach in Miami frolicking along the beach and even playing in the water while filming a segment for their VH1 show "Ice Loves Coco".
Coco sizzled in an animal print bikini displaying her world famous curves for fans, friends and beachgoers.  Stopping to casually pose for photos and being an all around good sport about being a celebrity.
Coco may have ended up in her bikini but when she got to the beach she started out in an awesome sheer coverup that managed to flatter her while covering up anything she did not want on display yet.
When questioned about her "Thong Thursday" Twitter segments she said that she should have trademarked the name now that Bud Light is using the term in ads.
Regardless, Coco will always be the originator of "Thong Thursday" to me, cause she knows what's up!