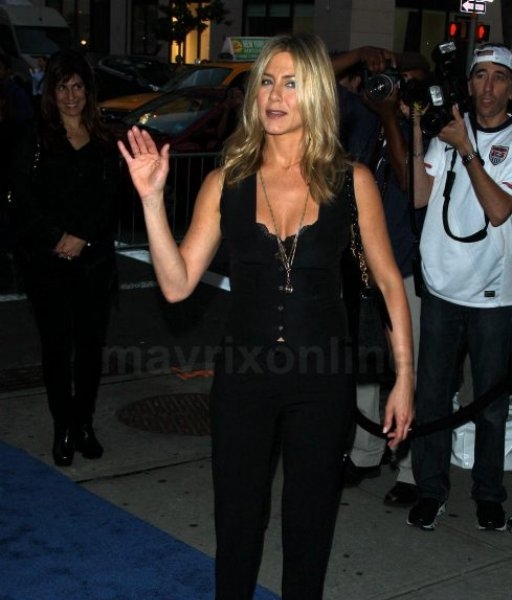 Jennifer Aniston Arrives To The Red Carpet Premiere Of Lifetime's Five
Jennifer Aniston hit the red carpet in New York City last night to support her latest endeavor as executive producer and co-director of Lifetime's "Five."
In addition to Aniston, Demi Moore and Alicia Keys also had a hand in directing the film.  "Five" tells the emotional story of five different women's struggle with breast cancer.
The film marks Jennifer Aniston's directorial debut, maybe that's why she celebrated by wearing a simple, all black ensemble with a lacy black bra.
Alicia Keys showed up in a lacy black number of her own, so maybe they planned it out.  Regardless, they both looked as fantastic as the film is sure to be.