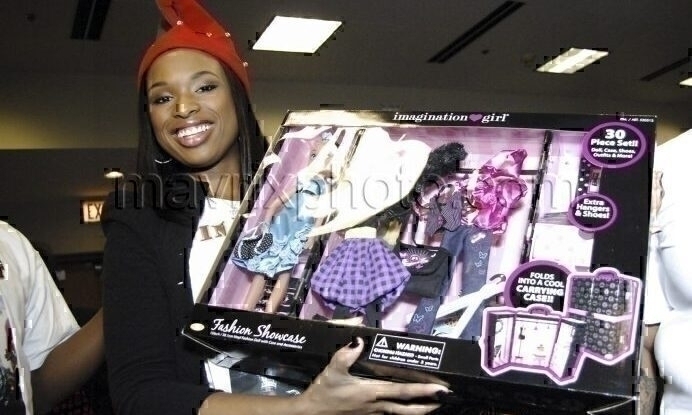 Jennifer Hudson Toy Drive
The spirit of giving in alive in Oscar winner Jennifer Hudson as she is joined by her fiance David Otunga, their son David Jr and her sister Julia to distribute toys at the WGN Morning News Drive-Thru Toy Drive.
Wearing a festive elf hat Jennifer beamed as she handed out toys during the 8th annual WGN event that partnered with the Jennifer Hudson Foundation.
Jennifer's foundation, honoring her nephew Julian King and benefits his old school the Abraham Lincoln Centre, seeks to help families who have lost relatives to a violent crime with basic needs including food, clothing and shelter as well as grief counseling.