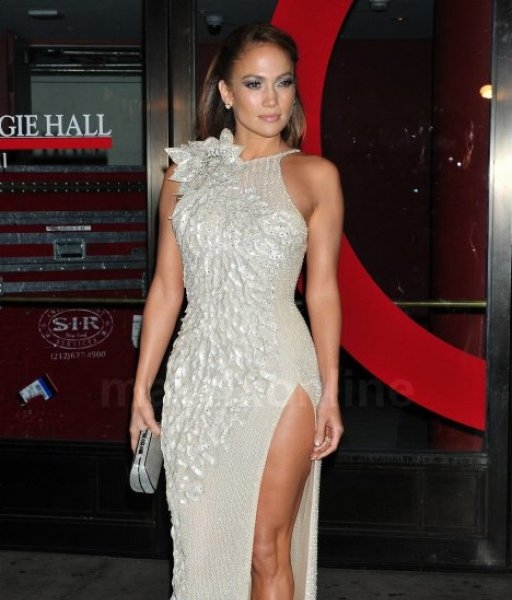 Jennifer Lopez Wows On The Red Carpet Of The 2011 Glamour Woman Of The Year Awards
Actress, Singer and American Idol judge Jennifer Lopez proved that sometimes single is better when she stepped onto the red carpet of the 2011 Glamour Woman Of The Year Awards where she was being honored.
The 2011 Glamour Woman Of The Year Awards honors women around the globe who've challenged the status quo with their courage and tenacity.
Lopez wore a gray Atelier Versace gown that stole the show with a leaves-nothing-to-the-imagination thigh-high slit and paired it with Jimmy Choo peep toe platforms and Harry Winston jewels.
The 42-year-old mother of twins, took the stage and explained that it's the support of other women that has always helped her get through tough times.
Additionally, Jessica Alba, Emma Stone, Lea Michele, Kerry Washington, Deborah Harry and comedian Chelsea Handler were also in attendance.
Let's hope their presence was the support Lopez needed to get on stage and accept her award despite announcing the demise of her seven year marriage to actor/singer Marc Anthony.