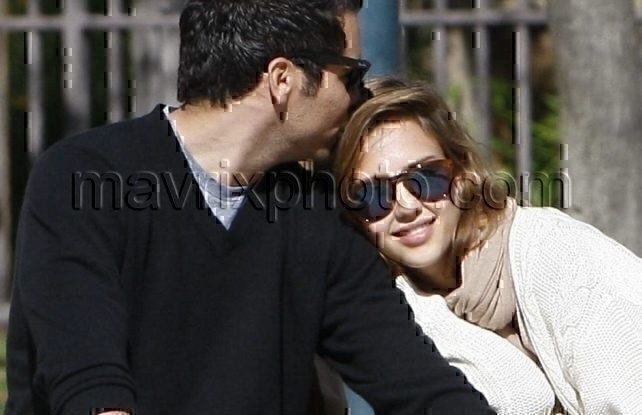 Jessica Alba Family Day
Looking as sweet and happy as ever Jessica Alba, who recently announced that she will become a mommy for a second time, enjoyed a nice sunny Sunday afternoon with her sweetheart Cash Warren and their little daughter Honor.
Wearing a loose top and cardigan to hide her growing baby bump Jessica looked very relaxed as she and Cash cuddled while they watched Honor, who was also dressed rather fashionably, play.
With a six films behind her from 2010 Jess seems ready to take some time off to enjoy motherhood again!