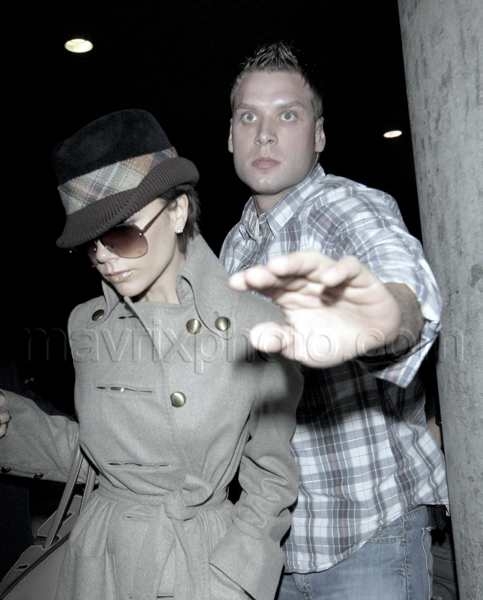 Victoria Beckham is Back in the U.S.
Victoria Beckham came back to the States yesterday, and she was escorted by both airport security and a very protective bodyguard. That bodyguard of hers reminds me of the time I saw two gangs of gay men fistfight in Baltimore on New Year's Eve (yeah…I know. Don't ask.). He looks like the type of guy who will beat you down in a heartbeat, but then go home and take a relaxing oatmeal bath (surrounded by vanilla scented votive candles) while show tunes play in the background. He'd probably even have cucumber slices over his eyes.
Her outfit is HAWT, though. The corduroy hat with the trench is sheer genius, and the sunglasses are fantastic. She's a great style icon, to be sure.