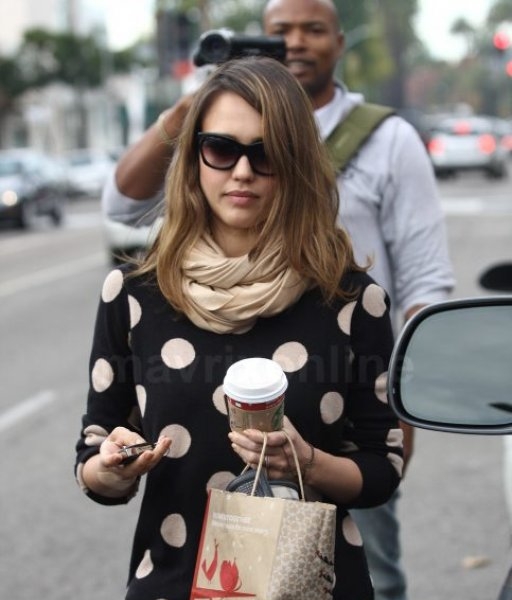 Jessica Alba Minds Her Business & Photographers While Exiting Starbucks
While running errands in Los Angeles today, actress & mother of two, Jessica Alba stopped by Starbucks to fill up on caffeine and add some pep to her step.
The Little Fockers star looked fresh and fun wearing a black and white polka dot sweater with giant white dots with boyfriend jeans, black ballet slippers and a cream scarf.
Although it was nearly 80 degrees in Los Angeles the Machete actress looked cozy and bundled up as though she were walking through the crisp autumnal air in New York city.
Although Jessica mostly ignored the camera and focused on the task at hand, she managed to give her million dollar smile to photographers and I wouldn't expect anything less from her.